Fotoshooting Baby Newborn
Babyfotos Leipzig
in den ersten 14 Lebenstagen
Euer erstes kleines Wunder
Der Moment ist da!

Wenige Tage nach der Geburt ist der Zauber am Größten und dein Neugeborenes nur am Schlummern.
Der perfekte Zeitpunkt, um diesen Moment in Kunstwerke zu verwandeln und auf ewig zu konservieren.
Baby Newborn Fotoshooting
Euer einzigartiges

Fotoshooting-Erlebnis mit Happiness-Garantie
Fotoshooting
Highlight
SILBER
Einzelportraits von deinem Baby
〜
1 Outfit / Set
〜
ca. 1 Std.
〜
inkl. 1 Bild (als Datei)
〜
inkl. 1 Lieblingsbild
als Abzug & Digital
​
99,-
​
weitere Lieblingsbilder
je 35,-
Fotoshooting
Highlight
GOLD
Einzelportraits
und Detailfotos von deinem Baby
〜
Familienbilder
〜
mind. 3 versch.
Outfits/ Sets
〜
2-3 Std.
〜
inkl. 1 Lieblingsbild
als Abzug & Digital
​
199,-
​
weitere Lieblingsbilder
je 35,-
Fotoshooting
Erlebnis
Schatz
Fotoshooting-Highlight GOLD
plus Lieblingsbilder
​
Einzelportraits und Detailfotos von deinem Baby
〜
Familienbilder
〜
mind. 3 versch.
Outfits/ Sets
〜
2-3 Std.
〜
Inkl. 15 Lieblingsbilder
als Abzug & Digital
​
Shootingpreis Highlight GOLD +
15 Lieblingsbilder
648,-
Es wird geföhnt, posiert und gekuschelt.
Making Of
Hinter den Kulissen beim Baby Newborn Fotoshooting
Eure Lieblingswerke

für Neugeborenenfotos
Stellt euch vor, ihr haltet einen Schatz in euren Händen.
Ein Schatz aus Erinnerungen und Glücksgefühlen.
Eure Lieblingswerke,
die euch zu Freudentränen rühren
Mit Zeit und Vertrauen entstehen ganz natürlich(e) Fotos.
Fragen und Antworten
HOW TO SHOP
How do use the CashBack APP for Shopping?
---
Please follow these steps: 1) When you are registered, download the CASHBACK APP from the App or Play store. 2) LOGIN into the app with the username you have created which is your Email, and the Password that you have created.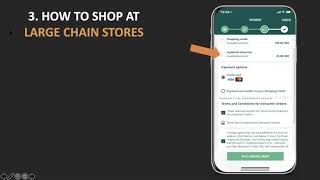 3) Watch the video on how to use the app for shopping.
---
Can I reffer the CashBack APP to other people
---
Yes! You can reffer the Free CashBack app to as many people you wish. But you will not earn money when they use the APP if you are just a shopper. If you decide to upgrade to a Marketer, all these people that you have registered will be already part of your organisation and you will start receiving up to 1% commission on all their purchases, and on top of that every shopping point that they create will count for your Career level. Watch this video to learn how to register other people: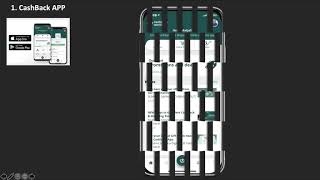 ---
When do I receive CashBack and Shopping points?
---
Depends on where you shop! 1) If you shop with E-vouchers in the big box chain stores, you receive benefits instantly when you purchase your e-voucher. Even before you shop. 2) If you shop at Mom and Pop retailers, you will receive the benefits after they pay the invoice which can take up to 30 days. 3) If you shop online then it depends on the merchant return policy. It could take up to 30 days; but if you book a vaction or similar it could take until after your trip. The merchant just needs to be sure that you will not cancel your order.
---
How to redeem Shopping Points?
---
You can redeem shopping points for shopping point deals offered at many Mom and Pops merchants. In most cases 1 Shopping Point has a $10 redemption value. You can find shopping point deals on your Cashback App and Cashbackworld.com Soon you will also be able to redeem shopping points on MyWorld.com/Marketplace
---
How to shop in Small local businesses?
---
Shop as you shop till now, but when you pay your bill just open up your CB APP, click on the Green CB logo on the bootom an click on CB Card. They will scen the QR code and that is it. You cna also just open up your CB APP and shake your phone and the QR code will apear.
---
How to shop on www.Cashbackworld.com?
---
You can login on your computer to www.CashBackWorld.com with the same username and password that oyu are uning for the CashBack APP. Whatch this video to learn how to shop on cashbackworld.com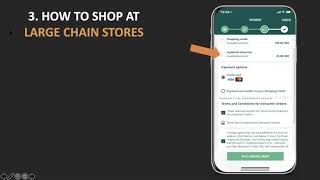 ---
How to Shop in Online Stores?
---
Open up your CB app or login on Cashbackworld.com Over 16,000 online stores and services Select merchant by clicking "Online Shops" in your app or your cashbackworld backoffice. Then click "Shop online now!" and you will be directed to online merchant Pay with your credit card or debit card (receive benefits from 30 to 90 days)
---
How to Shop with E-Vouchers ( Electroinic Gift Cards)?
---
Open up your CB app. - Click the E-Voucher logo - Choose the store - Choose the amount - Choose pay with Credit Card - If the amount is lower then $100 then you will need to purchase for the rest so called My World E-voucher, because the minimum order to be able to pay wiht Credit Card is $100. You cna use that My World e-voucher to pay for any store e-voucher by just use the My world E-voucher when you check out instead credit card. - Finish the order process. - When you are at the store and wat to use the E-Voucher just click the CB green circle on the bottoom of your app and click My E-Vocuher. - Open ip your E-Voucher ( Electronic original Gift Card) and pay with it in the store.
---
What are My World E-vouchers?
---
If you purchase any E-voucher for a specifc store that has a value of $100 or more you can pay it direclty with your credit card. But i you want to purchase a E-voucher for a specific store that has a lower nomination value as $100 you need to purchase first a MY World E-Voucher. You can order a My World E-Voucher in amount of $100 up to $1,500 and pay for it with your Credit Card. Now you can pay with this My World e-voucher for any e voucher for any store also if it is lower nomination then $100. Watch a video how to purchase My World E-Voucher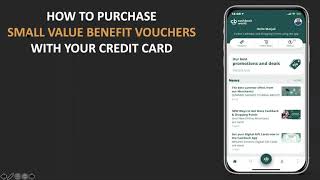 ---
---
MORE ABOUT MARKETERS
How to Upgrade to a Marketer?
---
It is simple: 1) Go to www.Lyconet.com 2) Click Register now for free 3) Click Register with your profile 4) Enter the same username and password that you are using for your Cashback app. 5) Follow the steps. You need to checkmark every box in the process. You can watch a video on how to upgrade here: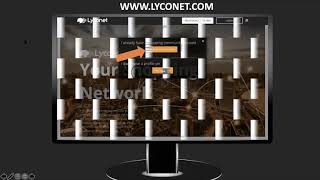 ---
What are Benefit Vouchers?
---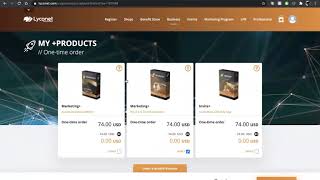 Watch the video:
---
What are Company Profit shares (Cloud program)?
---
Watch the video: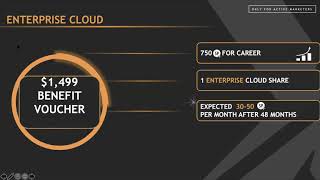 ---
I have become a Marketer. How can i get my training platform?
---
Just click on the link, fill out the form, and you will receive an entire training platform and will be added to our text messaging and email system. To get it you need to be a Marketer with a minimum of 1 small Benefit Voucher order. https://www.mastersofcashback.com/order-training-mcob-platform
---
---
MERCHANTS
I am a business owner. Where can I learn more about the merchant program?
---
Watch the basic information video here.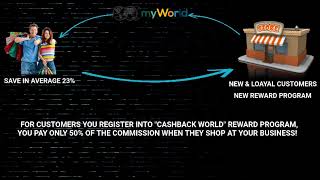 ---
How can my company join?
---
Please contact the person who told you about this program or send an email inquiery to Matt@mastersOfCashBack.com. The contract is done online but it needs to be done from a Certified Merchant marketer.
---
---
PRESENTATION SCHEDULE
When are the online presentations?
---
Basic presentations are every Monday and Wednesday at 8 PM EST, and every SATURDAY at 2 PM EST. Here is the link that you can share with people to join the call: https://zoom.us/j/747676817
---
When are Marketer Workshops?
---
We have workshops for the marketers in our team once a week. They are every Thursday at 8 PM EST. When you become a marketer and have your training platform you will see the schedule and the link.
---
---
TECHNICAL ISSUES
How to retrieve my Username or Password?
---
RETRIVE USERNAME OR PASSWORD THROUGH EMAIL OR TEXT: - Open op your CB app or go to Cashbackworld.com - Click Login - Click Forgot your password or choose forgoten your Username - Choose if you would like ot retrieve it through emial or phone number. Please rmember that if you want to retrive it through Pnone number you need to enter the entire cell phone number starting with country code. The countr code for US is 001. - Follow the steps. I DID NOT RECIEVE TEXT OR EMIAL WHAT TO DO? If you did not receive the emial or Text with your Username or Passoword then you need ot contact the customer support through emial. Send an emial from the same email that you are using for Cashback. Send the emial to service.us@cashbackworld.com EMAIL SCRIPT: My name is ....................... my cell phone is ................, my emial is:..................... I have forgotren my Username and Password and was tryign to retreive it through the automaic system but i did not receive an emial with it or a text. Please send my Username and Passoword to me on my Emial.
---
I do not have the E voucher purchase button on my Cashback APP
---
That means that your app was flagged as a potential fraud. All you need to do is to send an email to US@LYCONET.COM with a copy of your Drivers license and your membership number: ID 001.000............ Just tell them in the email that your App does not offer the option to Purchase E Vouchers and that they should make that available.
---
How to receive a PIN code?
---
What is PIN CODE? You will need a PIN code whitch is a 4 digit security code if you want to pay anything with your benfit voucher on any money that you have on the accounts. You will not need a PIN to purchase things with your credit or Debit card. How ot recieve a PIN? - click on The picutre on the top right corner- Click Settings- Scroll down and you will see send PIN button.You can also find a button to receive PIN under the window where pin is requested when you are doing your purchase. What to do if oyu did not revceive PIN with thext after you hav e requested it? Send an emial from the same email that you are using for Cashback.Send the emial to service.us@cashbackworld.com
---
---
HOW TO REGISTER
1) Register For the Free CashBack program.
---
Click on he registration link that you received from the person who invited you.
If you did not receive the link please contact that person. If you where not reffered from anyone please send an email to: Matt@mastersofcashback.com. Do not register without a refferal link. If you did not receive a refferal link please email us at Matt@mastersofcashback,com and we will help you.
---
2) Download the CashBack app
---
Go to the App or Play store on the cellphone you are using and download the CASHBACK APP
---
3) Login to the cashback APP and CashBack.com Website!
---
Login with your email (please be carefull, the email is CAP sensitive. If you have used any Capital letter at the registration process for your email you need to use it also at login. Enter the Password that you have created. Use the same username and password for the CashBack APP and for you backoffice at www.CashBackWorld.com
---
---
Pudel-Wohlfühl-Atmosphäre
gemütlich,

warm, vertraut
​
Mit Wickeltisch, Heizlüfter und
wunderschönen Newborn-Accessoires.
Für euch ist alles vorbereitet.
Das Fotostudio für Neugeborenenfotos in Leipzig
Momente voller Liebe, Romantik und Sinnlichkeit.
Genau dafür stehe ich als Portrait-Fotografin, mit ganzem Herzen.
Eine Fotografie, die viel mehr ist als das Shooting an sich.
Eine Fotografie, die persönlich, individuell und authentisch ist.
Den Stil der schlichten Schönheit, doch voller Gefühl, liebe und lebe ich.
Die Fotografie ist für mich etwas ganz besonderes und sehr persönliches.
Ich liebe meine Arbeit sehr, sodass es für mich nichts Schöneres gibt,
als für dich jeden Tag mein Bestes zu geben, etwas Wertvolles zu schaffen
und dich damit glücklich zu machen!
"Mit einem schönen Gefühl von Vertrautheit
entstehen unvergesslich tolle Bilder.

"
​
neun Jahre Erfahrung, über 700 glückliche Frauen und Paare
Es war ein tolles Shooting! Vicky hat mit ihrer freundlichen und liebevollen Art dafür gesorgt, dass sich alle pudelwohl gefühlt haben.
Und das Wichtigste: das Ergebnis ist toll!
DORO UND MATÈ
aus Leipzig
Wir sind ein großer Fan von Vicky und ganz begeistert von ihrer Arbeit, ihren Ideen und ihrer Künstlerpersönlichkeit.
Unser Gefühl nach dem Babybauch- und Newborn-Shooting war durchweg positiv. Es ist nie hektisch bei ihr und wir hatten ein schönes Gefühl von Vertrautheit und keine Zweifel am Entstehen der Bilder. Daher sind wir mit einem glücklichen Gefühl nach Hause gefahren und haben gespannt auf die Bildpräsentation
gewartet.
Wir sind jedes Mal aufs Neue sehr froh, daß wir Vicky als Fotografin gefunden haben und würden Vicky jedem weiterempfehlen (bzw. haben es bereits), der ein unvergessliches Shooting-Erlebnis haben möchte, mit unvergesslich tollen Bildern!
LAUREEN UND VIKTOR
aus Leipzig
Wir danken Vicky für die tollen Fotos und die Zeit, die wir mit ihr verbracht haben. Sie macht das alles so schön und wir sind sehr froh eine so tolle Fotografin an unserer Seite gehabt zu haben. Unsere Familie fand die Bilder auch sehr, sehr schön und niedlich. Wir können Vicky auf jeden Fall weiterempfehlen.
Mein Versprechen an euch: Atemberaubende Fotografie,
international ausgezeichnet
Noch mehr schöne Fotos aus Baby - Fotoshootings,
mit einem Klick auf das Bild.
Babyfotografin Leipzig | Neugeborenenfotos Leipzig | Fotoshooting Baby Newborn Leipzig | Babyshooting Leipzig | Fotos vom Neugeborenen | Babyfotos